---
Patriot Guard Rider Membership
The Patriot Guard Riders of South Texas invite you to join them in their mission of Silent Respect.
Our missions and events include attending funeral services of fallen heroes, send-offs and welcoming home our American military, or participating in events where we honor our past and or present veterans. .
If you share this desire to honor and respect, please join us.
The Patriot Guard of South Texas conducts it's missions in the Coastal Bend Area. The click on the map to see the different areas that PGR serves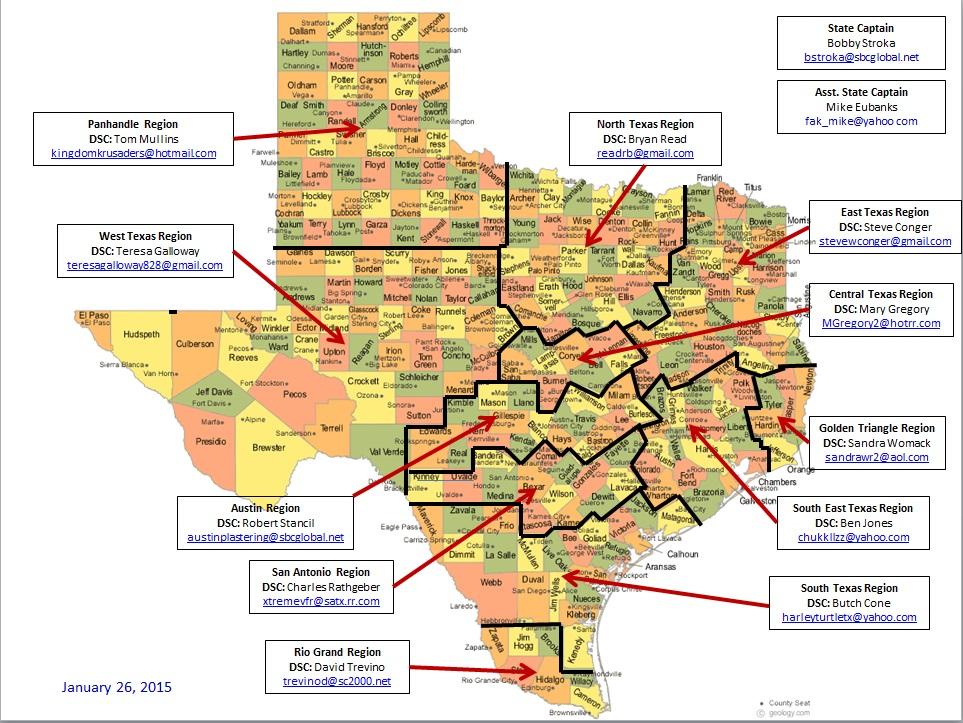 We encompass from Kingsville in the south, to Rockport in the north east, or to Beeville in the north of the Coastal Bend area
---
Joining the Patriot Guard Riders of South Texas is an easy two step process
Step 1
: Become a member of The
Patriot Guard Riders (PGR) national organization
. Register with PGR national site. Follow this link to register:
https://www.patriotguard.org/register.php
Step 2:
Become a member of the
Patriot Guard Riders of South Texas - PGRSTX